De Ruiter™ and Seminis® Tomorrow's Seeds Today
Highlight Video
The Challenge
Together, De Ruiter™ and Seminis® vegetable seeds provide growers around the world with high-performing seed varieties that help them sustainably meet the demands of their customers. Unfortunately, growers aren't always aware of the significant research and resources that go into delivering these seeds. In order to make this value more visible and connect it to industry-wide challenges, we created a series of animated videos and other promotional assets called "Tomorrow's Seeds Today."
An Innovative Video Approach
Each short episode focuses on a particular challenge growers face, how research and seed technology can help, and, ultimately, why it matters. Pairing eye-catching animations with 3D vegetable models, these videos were featured in brand emails, social channels and internal communications.
Consumer Demand
Adaptable Varieties
Extending Freshness
Short social episodes
Automation
Improving Water Efficiency
Multi-Channel Distribution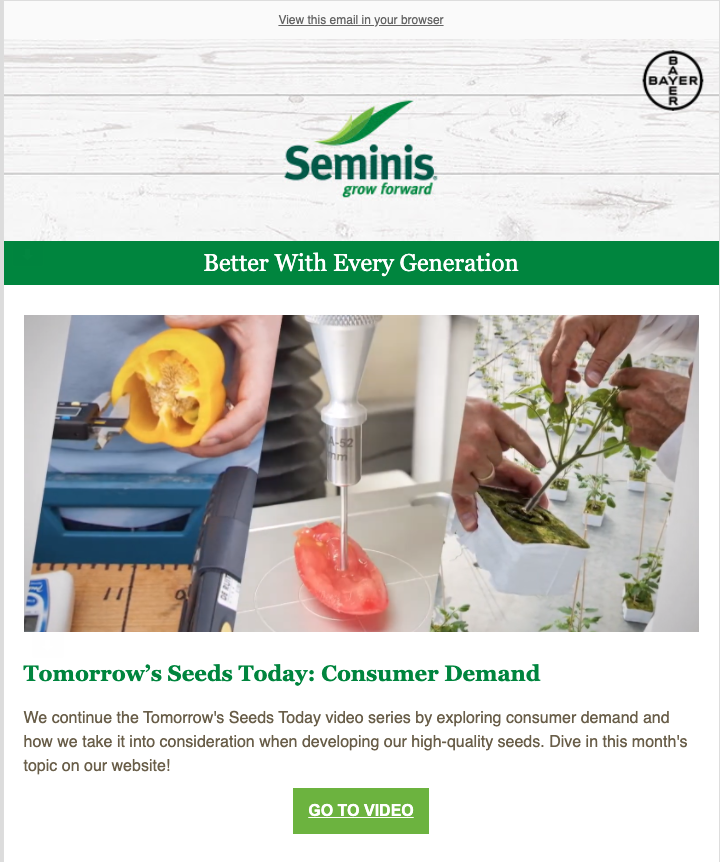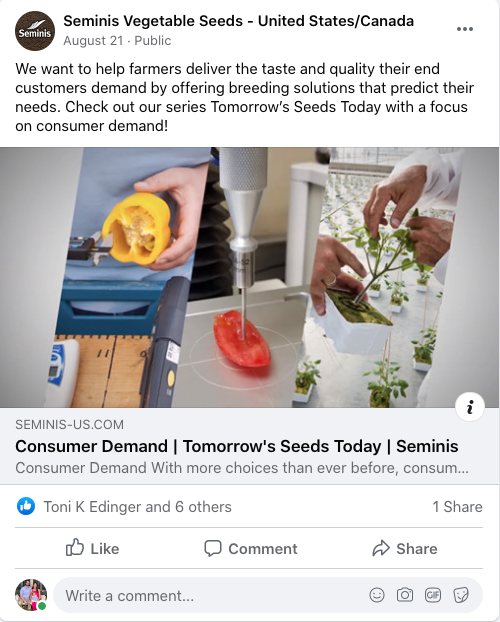 Results
Each video was edited into short (dare we say "snackable") social content and shared through email, facebook, linkedIn, and WhatsApp. Promoted on 32 websites and translated into 14 languages, the series was the first of its kind for many of the brands' regions, generating awareness and engagement.
"These are great tools to inform our customers and the general public about what we do! Great job Team!"
— Jacqueline Applegate, President, Bayer Vegetable Seeds
"The series is ideal for equipping our commercial teams when engaging with our partners. The videos illustrate great examples of our commitment to the industry."
— Gilles Galliou, Americas Commercial Lead, Bayer Vegetable Seeds